Tree Plantation Week was celebrated during the first week of the month of July. Every year Van Mahotsav is celebrated with a message to people.
Taking initiative towards sustainability for a better tomorrow, people across the world celebrated Van Mahotsav along with plantation drive and seed distribution.
The festival was started in 1950 after the then Prime Minister Jawaharlal Nehru participated in a successful drive of tree plantation in Delhi.
Since then, millions of saplings of diverse species have been planted during the festival, which sees the participation of various agencies of the Forest Department in India.
On this occasion, Students and staffs came together to give back to the planet.
The Mahotsav, festival is celebrated every year between July 1-July 7.
Let's have a look at how and where people have shared their plantations drive, sharing their a message for change.
1.A Van mahotsav program conducted by Lotus Day Care School at Petbasheerabad, Jeedimetla. With a message "Go green, plant trees and save our planet."
2.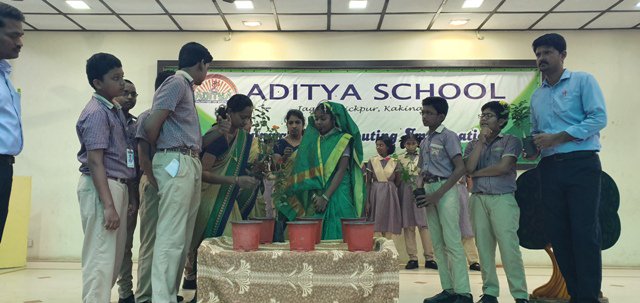 3.
"Run for green Agartala" initiative organised by Forest Department of Tripura on the occasion of Van mahotsav at Umakanta ground, Agartala.
Trees give us life. We should plant more trees to preserve our environment for the future generations.
So, Plant a Tree and Add a New Friend in Your Life. Because, Tree plantation is best option to gain green environment.