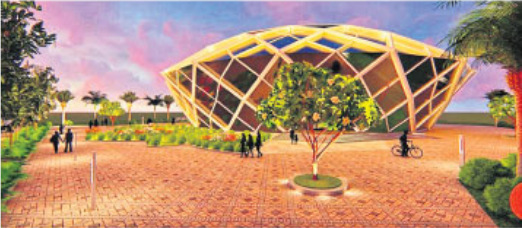 Angul town is going to have a museum in the name of 'Black Diamond' which will be the first of its kind museum in the country. Once the museum comes up, it will have all information related to coal, a report said. While the foundation stone for the museum is to be laid this year, the construction is estimated to be completed in the next one and a half years.
The purpose 'Black Diamond' museum is coming up on a piece of land measuring 3.5 acres, at a budget outlay of Rs25 crore. the entire amount will be bore by the Mahanadi Coalfields Limited (MCL).
Assam has a similar museum built by Coal India Limited. But it is not fully digitised; the one coming up here is going to be fully digitised. It will be a three-storied building. It is learnt that the museum will house the equipment once used to mine coals.
Visitors will get a chance to learn everything starting from discovery to the usage of coal. The museum will also have an international library where a visitor can have the opportunity to read books written by renowned national and international authors. Just a single click will present them a window of opportunity to learn many a thing. Students, academicians, historians and researchers in the district are very enthusiastic about the purpose museum, referring it to be a milestone in the fields of education and research.
The fee amount for general visitors will be decided once the facility is ready.