Weightlifter Mirabai Chanu won the silver medal in the women's 49 Kg weightlifting event today, winning India's first medal at the Tokyo Olympics. She had total lifts of 202kg, including 87kg in Snatch and 115kg in Clean & Jerk. The 26-year-old from Manipur, nurtured carefully after a back injury in 2018, became the toast of the nation. President Shri Ram Nath Kovind, Prime Minister Shri Narendra Modi, Sports Minister Shri Anurag Thakur and people of India from all corner of the country congratulated Mirabai for her achievement. Prime Minster Shri Narendra Modi and Sports Minister Shri Anurag Thakur called up weightlifter Mirabai Chanu on phone and congratulated her for winning the medal and bringing laurels to the country.
President Sri Ram Nath Kovind wished Chanu on her outstanding win. Shri Kovind tweeted, "Heartiest congratulations to Mirabai Chanu for starting the medal tally for India in the Tokyo Olympics 2020 by winning silver medal in weightlifting."
Prime Minister Shri Narendra Modi expressed happiness at India's medal-winning start and congratulated Chanu for her performance. "Could not have asked for a happier start to Tokyo2020! India is elated by Mirabai Chanu's stupendous performance. Congratulations to her for winning the Silver medal in weightlifting. Her success motivates every Indian," Prime Minister Shri Narendra Modi tweeted with the hashtag Cheer4India.
Congratulating Mirabai Chanu, Sports Minister Anurag Singh Thakur said, "A big thank you and thank you on behalf of PM Modi and the entire country for bringing a big smile on the faces of 135 crore Indians. First day, first medal; you made the country proud."
Silver Medal winner weightlifter Mirabai Chanu interacted with media in a Facebook live arranged by Sports Authority of India. During the interaction Ms. Mirabai expressed her happiness and said that she has made a lot of sacrifices for this day and today all her hard work has been rewarded and her dream has come true.
Click the link to see full interaction: https://fb.watch/6XK0ApJBFP/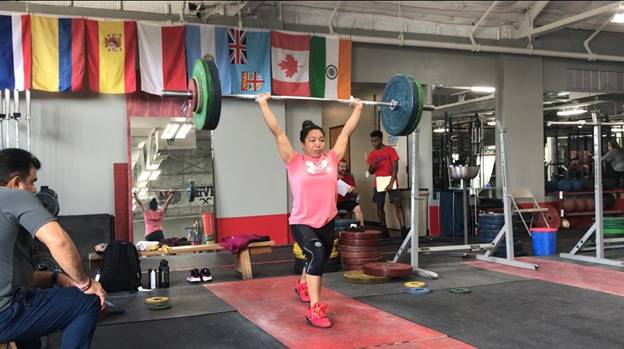 Mira started her training at SAI centre in Imphal near her hometown. For the last five year, the genial Mirabai Chanu would have been home in Manipur for a total of five weeks. She remained in her training base at the Netaji Subhas National Institute of Sports, Patiala, taking time off only to travel to Mumbai for rehabilitation of her lower back injury in 2018. She was inducted into the Target Olympic Podium Scheme in 2017.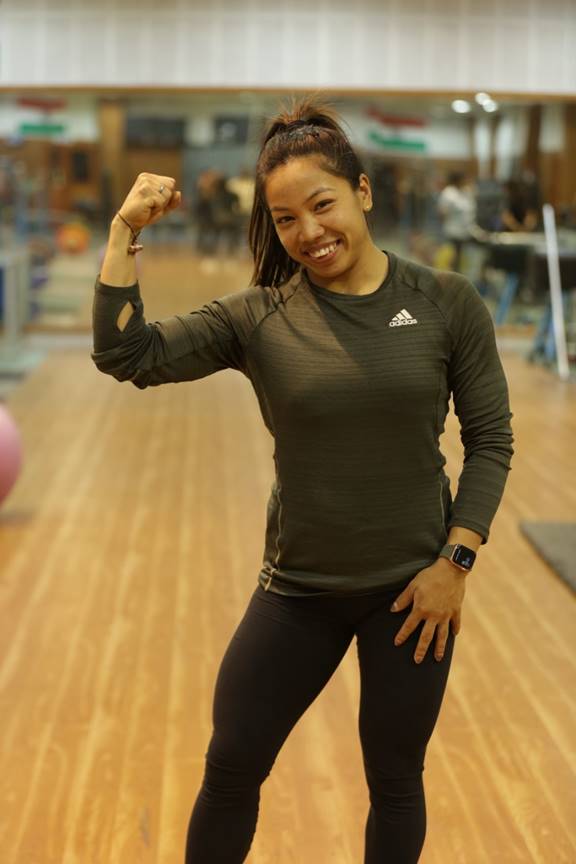 She travelled to St. Louis, United States of America, with support through the TOP Scheme, where renowned physical therapist, strength and conditioning coach Dr. Aaron Horchig assisted her in improving her technique to prevent the pain that she occasionally felt in her shoulders and back. It helped her establish a Clean & Jerk world record in the Asian Weightlifting Championships in Tashkent in April 2021.
The decision to send Mira to St. louis was taken within a few hours after it became apparent that US would close down for Indian travellers. She boarded a flight on May 1, a day before the United States of America ruled not to let Indians fly to its country because of the growing Covid-19 incidences in India. There is no doubt that this stint helped Mirabai Chanu immensely.
She had earlier visited the US for rehabilitation and training under Dr. Aaron Horschig in October 2020 to December 2020.