Secretary, Ministry of Information and Broadcasting, Government of India, Shri Apurva Chandra today attended the concluding ceremony of the star studded five-day 'First Himalayan Film Festival' at Sindhu Sanskriti Kendra, Leh, Union Territory of Ladakh.The five-day film festival is a part of the celebrations of 'Azadi Ka Amrit Mohatsav' commemorating 75 years of India's Independence.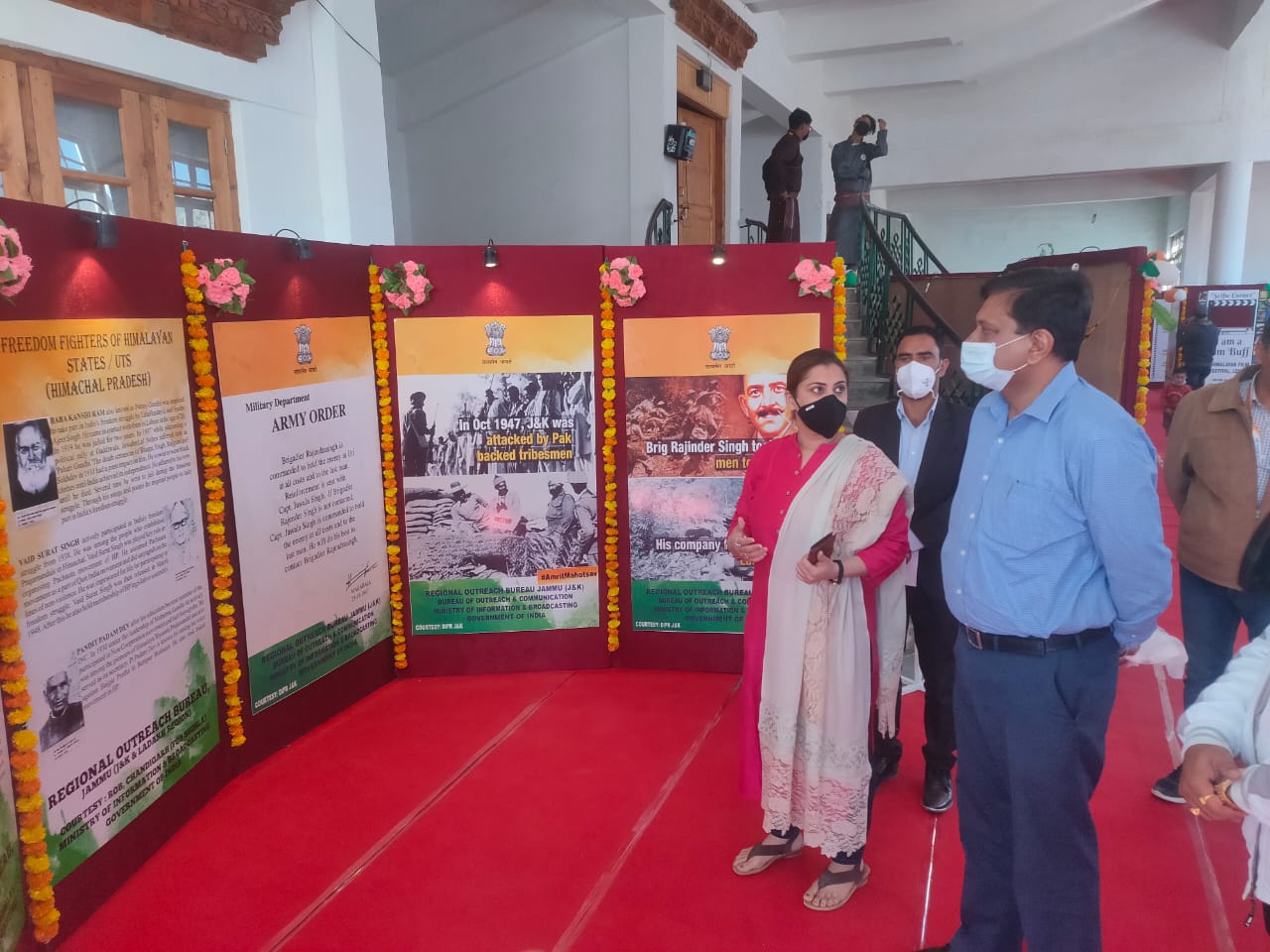 In his address, Shri Apurva Chandra said that the 'Film Festivals' emerged as a perfect platform for excellence in creativity and entertainment. He stressed that 'Film Festivals' globally present an opportunity for the local filmmakers from the region to narrate their stories to a wider audience.
Speaking during the event, Secretary said that the unique geography of the Ladakh region has always been a favourite attraction of filmmakers and many famous films have been shot in this region. Praising the young film makers of Ladakh for their films screened during the festival, the Secretary said that the young film makers of Himalayan regionare the most talented that was showcased today in their movies.
Secretary also said that this film festival would be a good experience for the young film makers of Ladakh who got an opportunity toattend master classes, competitions in this brief period under world renowned producers and directors.
Shri Chandra urged UT  Administration to construct a picture TTF hall for the film buffs of Ladakh region as the traditional picture halls have their own taste which cannot be provided by other platforms like the OTT despite their growing popularity.
Secretary also urged the UT administration to formulate a film policy on the lines of other states and UTs so that the incentives may be available to  short film makers and would also attract  film makers from all over India. He added that the wildlife in Ladakh can be the best attraction for film makers from all over the country and the world.
Speaking on the significance of OTT platforms, the Secretary said that OTT platforms can provide lot of opportunities to the young talent who through their innovative ideas in film making can make best use of these OTT platforms.
Shri Chandralauded the entire team for making this film festival a success in this Himalayan Region that will open new opportunities for the youth of Ladakh in future.
Earlier, Sh. Chandra also visited the exhibition on 'Freedom Fighters of Himalayan Region' and 'Best of Indian Cinema' with a special focus on the Himalayan states and Union Territories organised by Regional Outreach Bureau (ROB), Jammu and Kashmir, Ladakh region.
LG Ladakh, Sh. R K Mathur in his address said that the UT administration of Ladakh will try its best to organise film festivals every year either in Leh or in Kargil for the garnering of young talent in film making. He further said that the certificate courses in collaboration with FTII will be started in Ladakh for the youth. He emphasised that  technology has an important role to play along with creativity in the film sector and filmmakers of Ladakh would be given exposure to such technology.
Besides other dignitaries, the concluding event was attended by CEC LAHDC, Tashi Gyalson, advisor to LG Ladakh, UmangNarola, Secretary Information UT of Ladakh, Miss Padma Angmo and Rakesh Om Prakash Mehra, famous film maker, producer and director.