Raja, where the usual day-to-day activities are suspended to honor the occasion too has been traditionally associated with indoor-outdoor games.
Various traditional games competition was organized for the women and girls during the three days are:-
1. Doli Khela- Swing games are the prime domain of girls. Raja doli is build using bamboo and ropes mostly.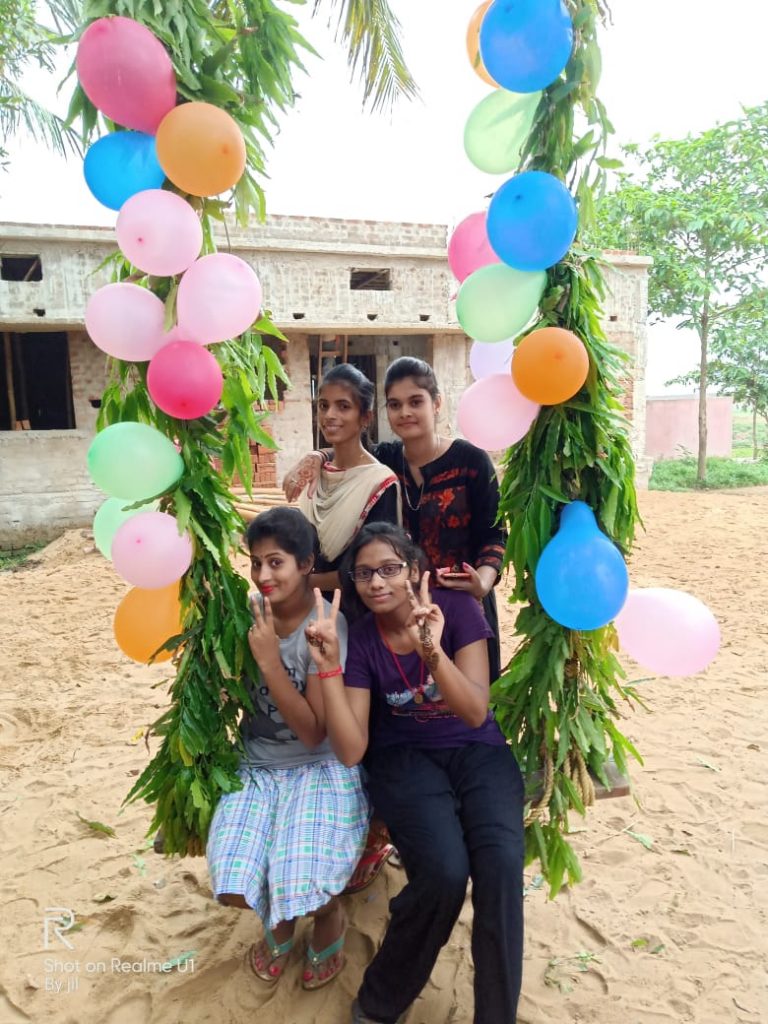 2. Thia Puchi and Basa Puchi- Puchi is one of the favorite sports of young girls since time immemorial. It is traditionally played by Girls during Kumara Purnima and Raja Parba also.
3. Bagudi Khela- Played by boys and men during Raja Parba. It is the Odia version of Kabaddi. Indigenous sports competition organized to celebrate Raja Mahotsav.
4. Kacha Kaudi/Kaudi Khela- Played by women and girls during Raja Parba. It's great fun. It's like the Pasa Khela of Mahabharat but without gambling.
5. Gamha Dian- Played by everyone during Raja Festival. You have to run, jump and pluck whatever you want from the list of things tied to bamboo. An improvised version of High Jump you can say.
6. Ludo- The famous board game of the state is played between two to four players.
7. Jhoti – Jhoti or Chita is the traditional Oriya art on the floor and walls. The Jhoti are thought to bring good luck.   
8. Music Chair – It is a game of elimination involving players, chairs, and music, with one fewer chair than players. When the music stops whichever player fails to sit on a chair is eliminated, with a chair then being removed and the process repeated until only one player remains.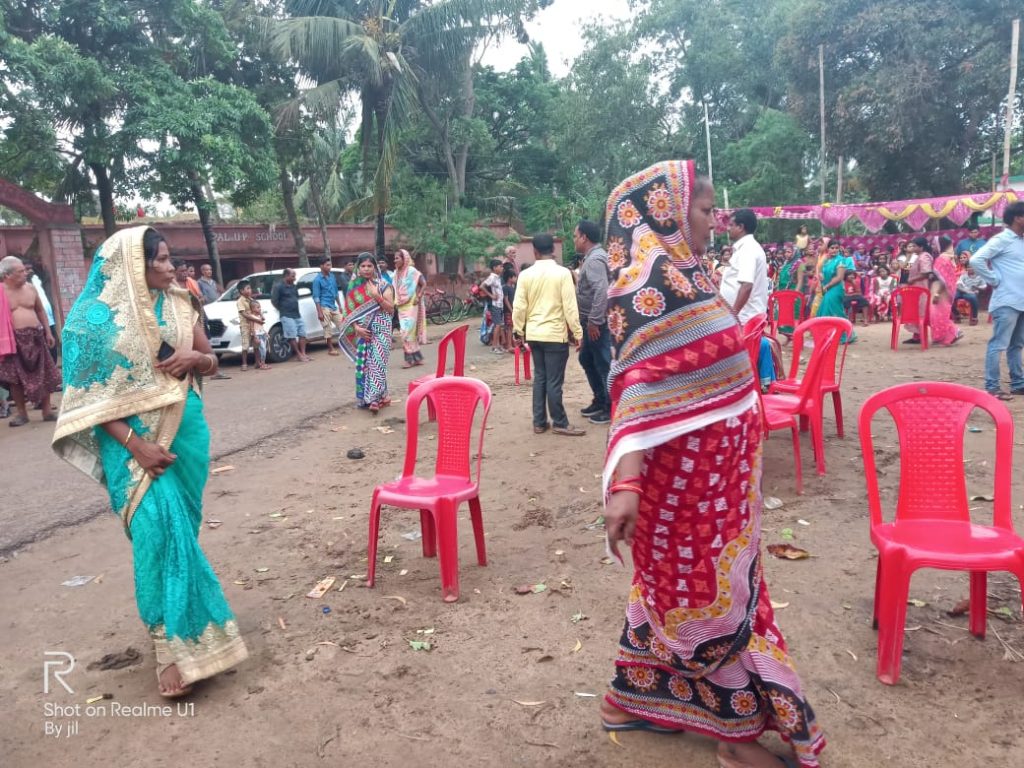 9. Hulahuli – Hulhuli a forming Huullu Hullu sound by horizontal movement of tongue especially by Odia Women during performing the rituals in auspicious occasions. It is done both in Tribal Cult and Vedic or Brahminic Cult in Odia Culture. 
All such games and competition are part of Raja festival.