Foreign Minister Sushma Swaraj succumbed to a cardiac arrest following a heart attack on the night of 6 August 2019.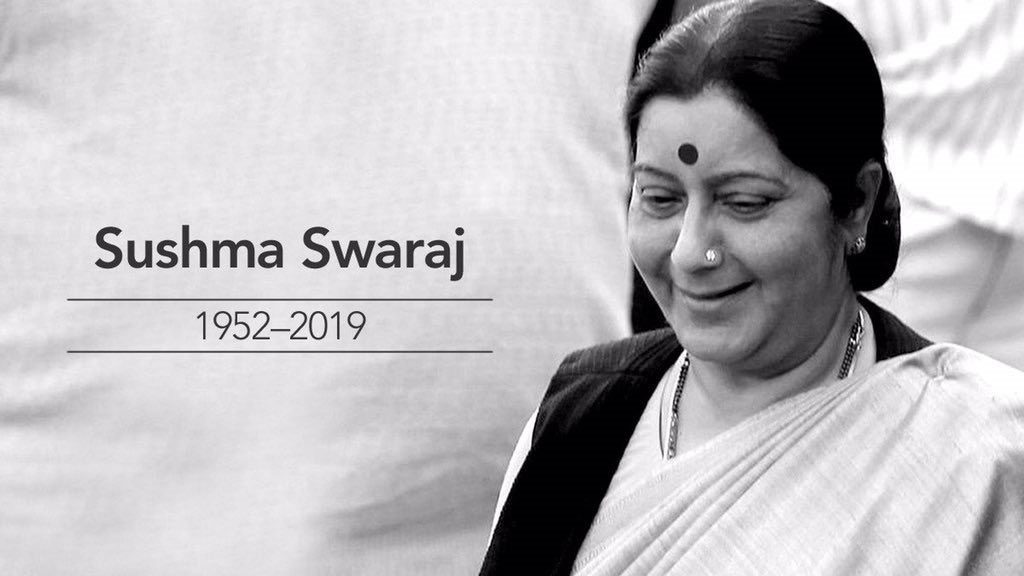 She was the second woman to hold the office of external affairs, after Indira Gandhi.
The most known female face, didn't contested elections this year, as she had declared that she wouldn't contest due to her ill health.
She was elected seven times as a Member of Parliament and three times as a Member of the Legislative Assembly.
Meanwhile, She became youngest the member of the Haryana Legislative Assembly at the age of 25 by winning the Ambala Cantonment assembly seat.
Swaraj was called India's "best-loved politician" by the US daily Wall Street Journal.
She became the Minister of External Affairs in the union cabinet on 26 May 2014.
Swaraj was born on 14 February 1953 at Ambala Cantt, Haryana, While her parents Hardev Sharma and Shrimati Laxmi Devi hailed from the Dharampura area of Lahore, Pakistan.
Whenever she had her speech she cames up with great ideas.