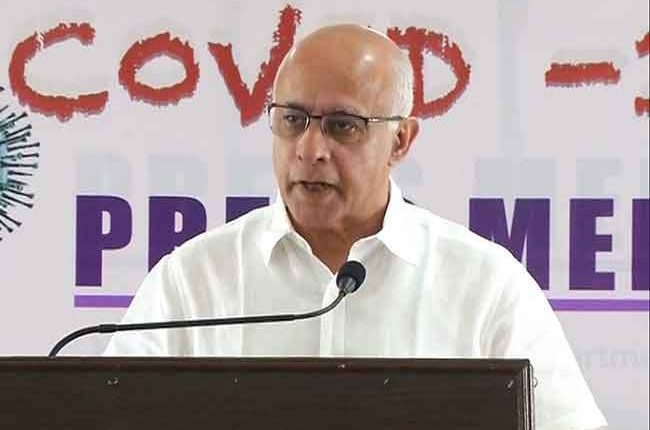 To carry out effective information, Education & Communication (IEC) activities relating to coronavirus, Subroto Bagchi, Odisha Skill Development Authority (OSDA) Chairman has been appointed as the Government's Chief Spokesperson on COVID-19.
As per the sources, Bagchi will guide the team in the official press briefings on Coronavirus.
In a media briefing, the state spokesperson Subroto Bagchi asked people to remain calm, and not panic. He also advised people of the state to stay prepared for at least six months to combat the virus.
List of things he highlighted:
1. Personal hygiene and social distancing are crucial to keeping ourselves protected from the coronavirus.
2. Combating coronavirus was not the sole responsibility of the government but requires the collective effort of all.
3. He urges all to remain alert for at least six months to fight back the virus.
4. He advised people, not to believe in fake news or indulge in spreading rumors and misinformation regarding Covid-19.
5. Odisha government to combat the coronavirus which has killed over 6,000 and infected over 159,800 people across the world. (TOI)
6. As no specific treatment available to date, he urges citizens to better practice prevention than seek cure when there is no specific cure available to Covid-19.
7.Masks and hand sanitizer as 'essential commodities', and stepped up efforts to boost supply and prevent hoarding of these items.
Notable, All educational institutions, gym, malls shall remain closed till March 31, 2020.
For more updates Stay tuned every day with the media briefing to keep yourself aware of the virus.
As prevention is better than cure. Stay safe before regret.
ଓଡ଼ିଶା କରୁଛି କରୋନା ମୁକାବିଲା । #COVIDー19 #coronavirusindia #Coronaindia

Kanak News द्वारा इस दिन पोस्ट की गई रविवार, 15 मार्च 2020