This year the citizen of India will have a double celebration on Thursday, 15th August, as the festival of freedom and festival of protection, falls on the same day.
However, after removal of Article370 Jammu and Kashmir, Ladakh celebrates its first Independence day by hosting the India flag for the first time today.
Normally, India celebrates its day of freedom by hosting the National flag, distributing sweets, do the parade, conduct some special cultural events, remembering the sacrifice of the Heavy hearts.
Similarly, on Raksha Bandhan siblings across the country plans ways to relish their unique love-hate relationship with rakhi, gifts, and surprise plans.
Best part is with the celebration of raksha bandhan festival ritual of holy Trinity at Puri Srimandir, the temple also celebrated  Lord Jagannath's elder brother, Lord Balabhadra's Birthday day today.
However, although we celebrate these two festive Independence Day and Raksha Bandhan today, the question arrise is- are we really free? are we really protective? The day we will have the freedom to choose, dream, live, free from rape and comments we will be able to celebrate Independence and protection joyfully.
Now, here we have shared some photos from social media, lets have a look!
In twitter, Renowned sand artist Sudarsan Pattnaik has heartily greeted his sand sculpting to all the countrymen on this auspicious occasion.
A Picture of a citizen of India shared in social media, hosting flag on this special occasion.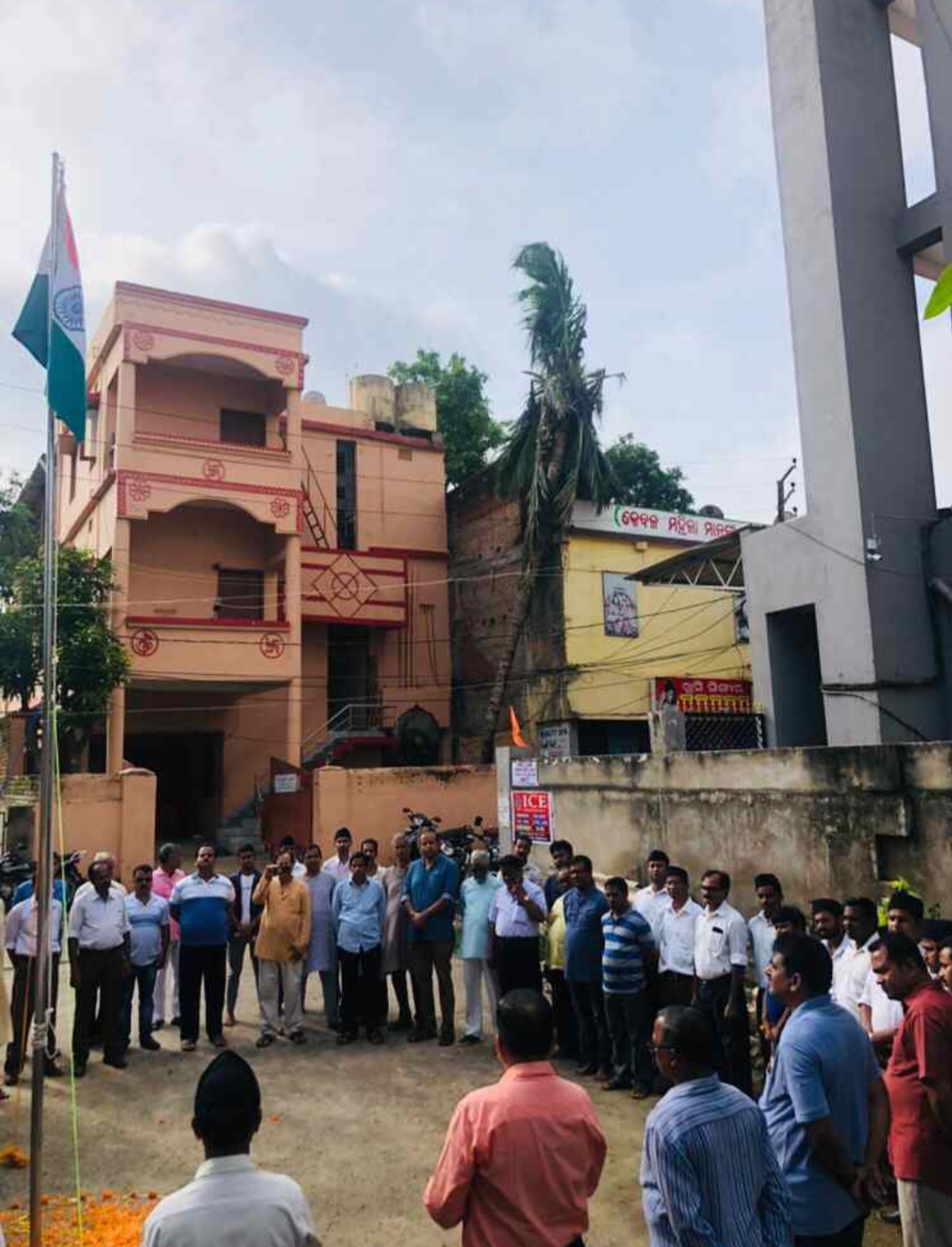 A rangoli picture shared on Facebook dedicated to Siblings on Rakhsha Bandhan.
Below picture shows how the citizen of India celebrated this special day uniquely.