Surprising but true,  how about imagining sunrise and a day without night, moon and stars. Weird isn't it?
The planet where we live in has many unbelievable, fantastic and shocking facts existing which may sound strange and impossible but yet are true. Our readers must be knowing some of the interesting facts about Earth. We all are well aware of the occurring of day and night sequence and also know the reason behind this occurrence is the rotation of Earth on its axis and around the sun. If we say you that there are even some places on this Earth where the sun never. It may sound impossible and surprising to our readers but are true. Yes, those places experience daylight. This phenomenon when the sun sets is known as 'The Midnight Sun'. The occurrence of this natural phenomenon can be experienced during local Summers months in the north of the Arctic Circle and south of the Antarctic Circle.
Let's know about these places in detail.
Norway
Norway is popularly known as the land of Midnight Sun. It is situated in the Arctic Circle. Due to its location in high altitude, seasonal variation in the daytime can be noticed as the refraction of sunlight is long here. In this country, the sun never sets. The entire region experienced 76 days sunlight from late may to late July on a basis of 20 hours in a day. In Svalbard, Norwegian archipelago, situated in the northernmost inhabited region of Europe, experience daylight continuously from the month of April 10 to month of August 23.
Alaska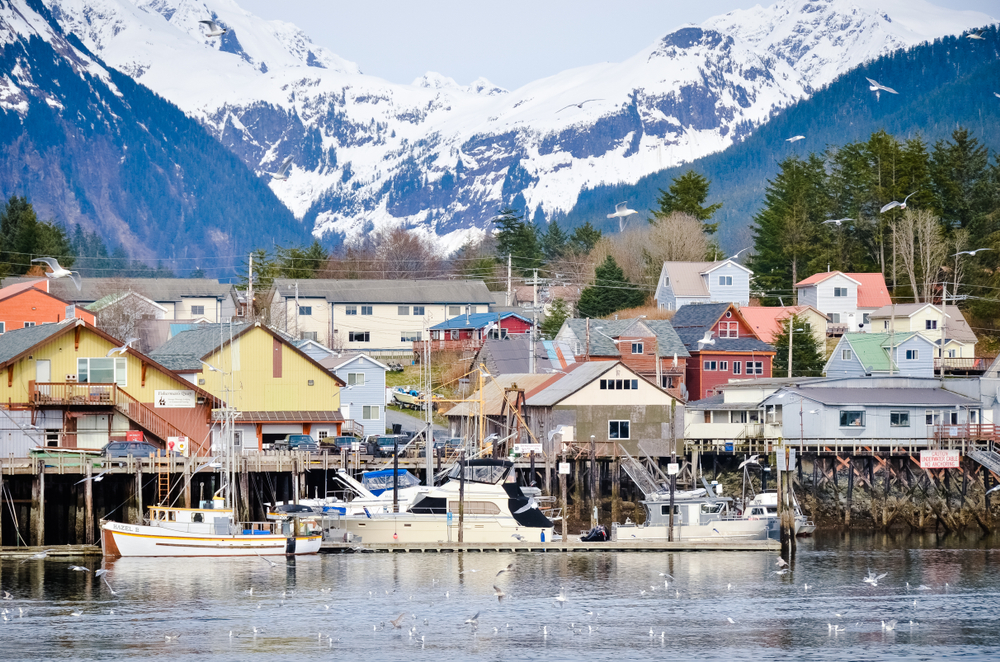 Alaska does not experience the setting of the sun from late May to late July. This country is blessed with beautiful glaciers and snow-capped mountains which can be watched all day during these months. Visitors can go hiking and other adventure and fun activities on visiting this country. Sightseeing can enjoyable,  satisfying and soothing here.
Finland
Finland experiences sun for a period over 73 days, during summer months. This is the land of thousand lakes and islands which serves its visitors with amazing natural views and watching the northern lights here can be a different experience for the spectators. Besides these various adventurous activities like skiing, rock climbing, cycling, hiking, boating, fishing and staying in igloos can be done here.
Sweden
The Sun in Sweden takes a break and sets around Midnight and again rises at early morning on 4:30 am. This sequence occurs here from a period of early May to late August. Sweden has many spectacular places to visit, watch and capture in clicks. Places like waterways can be explored to view the Midnight Sun, traditional houses, the oldest Museum in the whole world can be found here. Various adventurous activities can be performed like fishing, playing golf, skiing, watching the northern lights, visiting the national parks and exploring the lowland trails.
Iceland
Iceland is one of the most beautiful countries. It is full of the natural environment to visit and watched. It is the largest island after Great Britain. This country is blessed with 24 hours of daylight. Here the sun never leaves from the month of May to the month of July. Here watching splendid landscapes, waterfalls, volcanoes, glaciers, geysers can be enjoyable. Taking part in fun and adventure activities here like camping, diving, riding Icelandic horses, wildlife watching, whale watching, caving, cycling, visiting the national parks are interesting and unique experiences to remember and share with others.
Canada
Canada is the world's second-largest country. Here in places like Inuvik and the Northwest territories, the daylight can be experienced for about 50 days during the summer months. Many places in Canada are covered with snow all around the year. Its visitors can enjoy Aurora viewing, hot springs, road trips through stretches, watching historical monuments on visiting this country. Adventure activities like mountaineering, suspension bridge walk, participating in the Midnight Sun Fun Run which starts during the Midnight of weekends and other activities can be enjoyed.