For the first time Puri Srimandir is being decorated by fresh flowers on the eve of the world famous Rath Yatra (Car festival).
While every day the decoration work will be conducted in the shrine, till the deities homecoming.
The floral decoration in Jagannath temple has been taken up by a businessman from Mumbai, Devotee KK Sharma.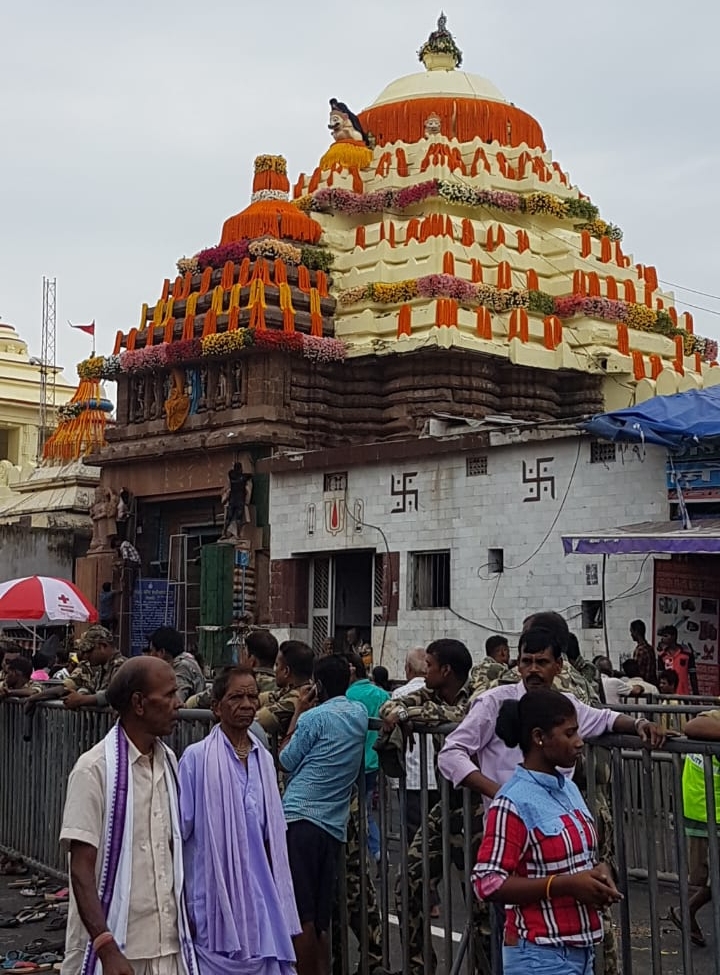 Ahead of nine days journey Rath Yatra of three lords Jagannath, big brother Balabhadra and sister Subhadra, around 200 workers from delhi were called up to complete this work.
For the beautification of two shrines, Jagannath temple and Gundicha temple, around 15-20 trip flowers are expected to be used.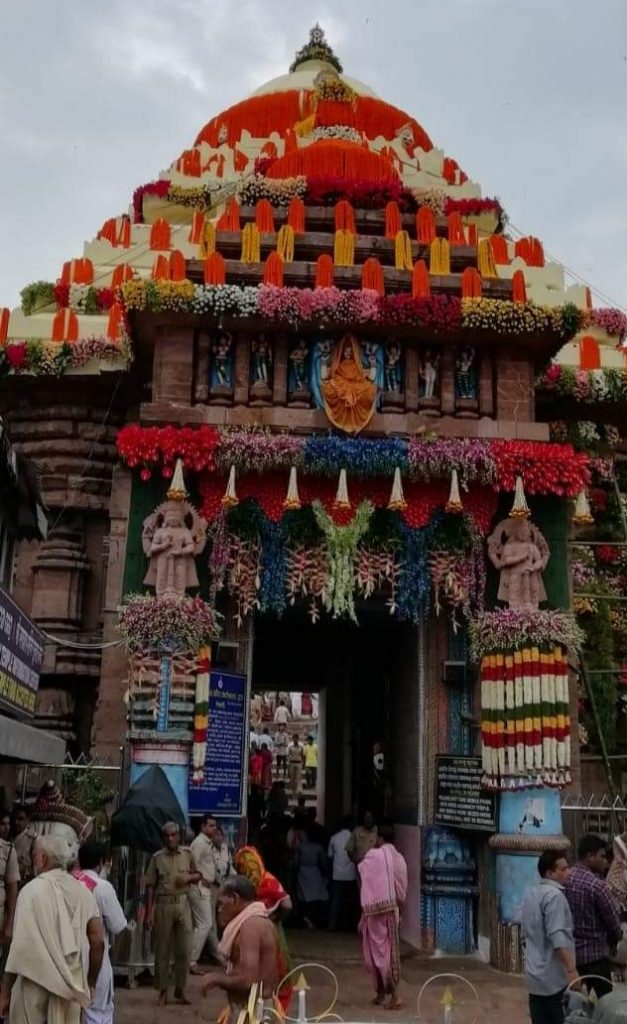 The decoration of flower were also planned for Srimandir for Suna Besha and Niladri Bije.
However, the Chariot festival for the public is scheduled to be held tomorrow, July 4.