FROZIT Meet the Press 2022 special event was inaugurated by the Founder & MD – Dr. Sarat Ku Sahoo under the chairmanship of our Director Mrs. Rashmi Sahoo. The Directors of Ruchi Foodline, Mrs. Sangita Sahoo, Mr. Arbind Sahoo, and Mrs. Salina Sahoo were the guests of honor on this occasion.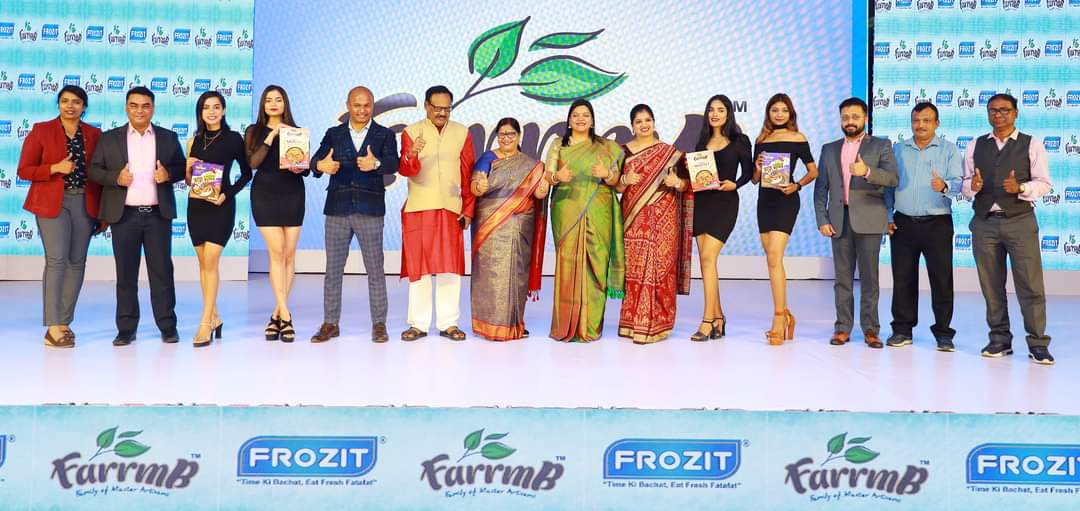 Director, Rashmi Sahoo unveiled an exclusive Frozit Franchise Model for the young entrepreneurs who want to start their own food business and make a sustainable career with minimal investment.
Another attraction of the day was the launching ceremony of FarrmB breakfast range of products such as Oats, Muesli, Cornflakes, and Crispy Choco Bites.
The E-commerce platform of Frozit was unveiled by Director, Arbind Sahoo. A platform that will help customers to conveniently and safely purchase products from their homes and offices.