A shy child from a humble family in Vadnagar, to the leader of 1.3 billion people.
A man whose life is a testament to all that is possible in Bharat and whose journey will inspire generations of Indians.
Here we have shared some adorable Birthday wishes, have a look!
1. Amul India shares lovable Prime Minister journey video of Narendra Modi ji, with a tagline " Modi ji kuch meetha ji".
#Amul wishes the Hon. PM Shri Narendra Modi @narendramodi a very happy 69th birthday! #happybirthdaynarendramodi pic.twitter.com/E039hOXwlT

— Amul.coop (@Amul_Coop) September 16, 2019
a) Kaamal ka performance.
b) Darek mod mai Modi.
c) Acha din-er aaya hai.
d) Startup Indian breakfasts.
e) Swach Bharat avi yahan.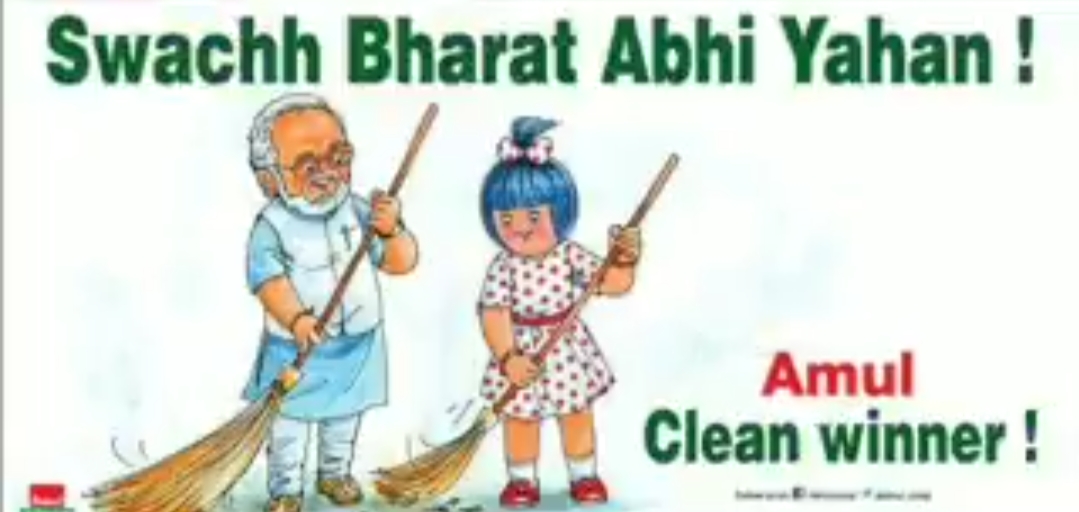 f) Global warmth?
g) Bharatiya SAARkar.
h) Welcome to Undian.
I) From Namo to Yamo.
j) USAfir hoon yaaro.
K) I for I: Incredible for India.
L) Shalom Namaste.
j) German dost, Spanish coast, Russian host, French toast.
K) Cheen ki Neend.
L) Talkyo Japan.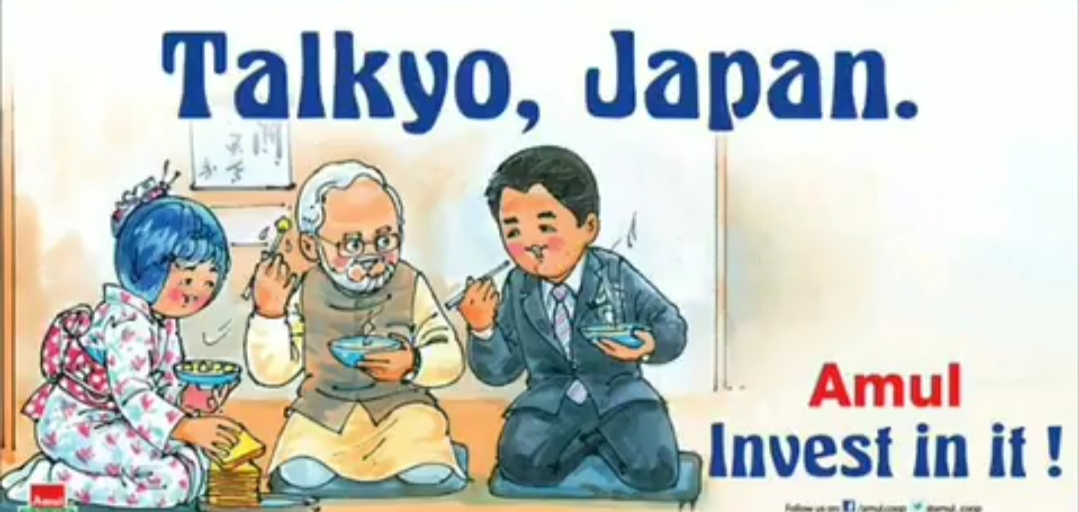 m) Utterly Bulletly delicious.
n) Aab ki baad Bhajap Sheekar.
o) Uttar mai Chadhaav.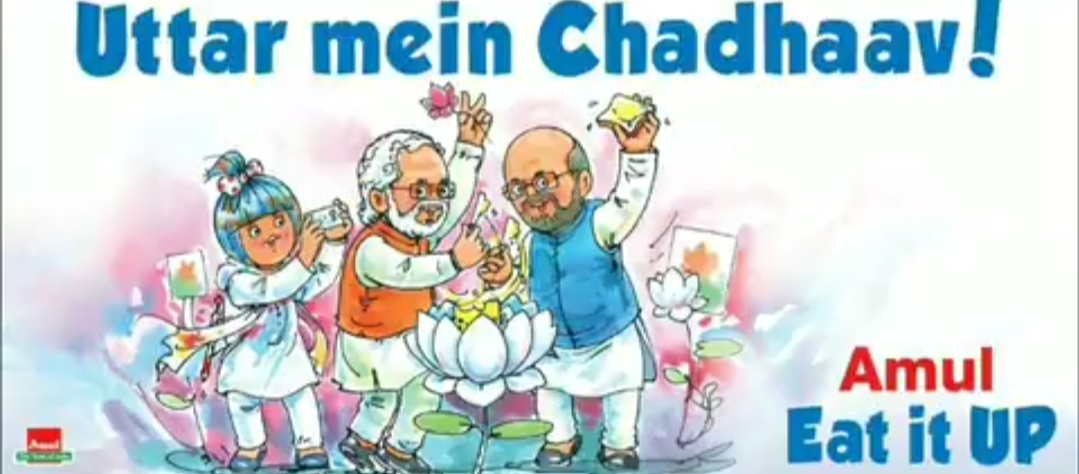 p) Phir ek bad Maska Star.
q) Davoice of PM.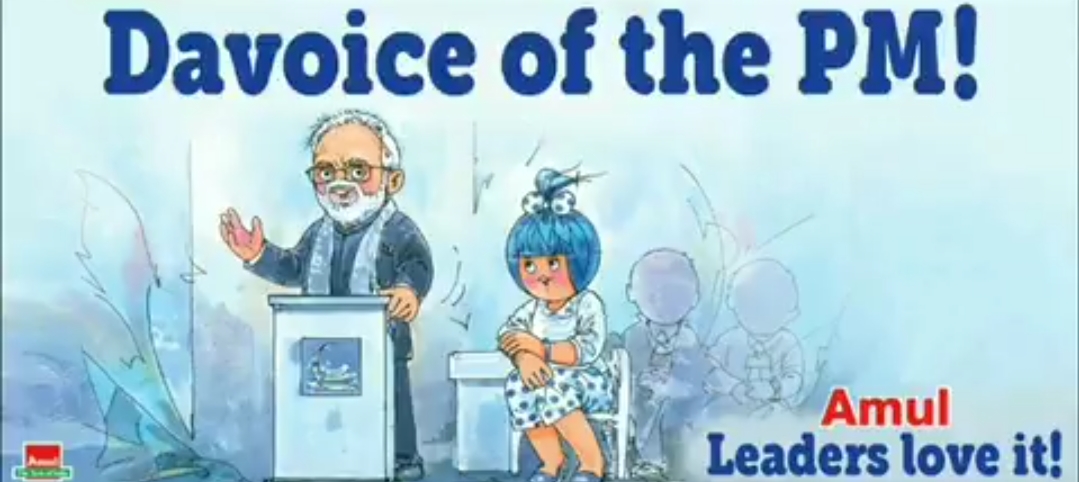 r) Chaand taaro ko chhoone ki asha.
2. A creative work by Akash Pixel
3. Here this man shares the yoga pose of Modi writing that ' look at the stamina of modi, he can do anything you want.'
@BhaavnaArora may be you love 69 or 96 . Look at the stamina of this man he can do anything whatever you want . 😂😂😂😂😂😂#happybirthdaynarendramodi #Narendramodibirthday #HappyBdayPMModi pic.twitter.com/fqZJ016zeh

— YOGENDRA SINGH DIKHIT (@ItsDikhit) September 16, 2019
4. Picture of most efficient, sincere,  stylish, PM of India.
Happy birthday to most efficient,sincere,stylish, handsome Modiji #NarendraModiBirthday pic.twitter.com/deDRS1ucZt

— Shruthi shru (@shru1609_b) September 17, 2019
5. Look how Surat celebrating melodious birthday of Modi ji.
Look How Surat celebrating Prime Minister Shri #NarendraModiBirthday Nation Loves You Sir, you are an inspiration to millions, Future Generations will remember your work and contribution in the New Modified India.#HBDMODISURAT…#happybirthdaynarendramodi ji… pic.twitter.com/DB3kHITiKK

— Parth 🇮🇳 (@Parth33568881) September 16, 2019
6. Sky driver Shital Mahajan gave birthday wishes to Prime Minister in her unique style.
Skydiver #ShitalMahajan gave birthday wishes to Prime Minister #NarendraModi in her unique style.#narendramodibirthday pic.twitter.com/0eMCfMkf8W

— ABP News (@ABPNews) September 18, 2018
7. Odisha Sand artist's sand sculpt on this special day.
Happy Birthday Hon'ble PM Modi ji. My sand art with message "Millions of Blessings" with you for #NewIndia , at #Puri beach. #SwachhataHiSeva #JalShaktiAbhiyan #SayNoToSingleUsePlastic #PoshanMaah2019 ……….. pic.twitter.com/TG0FPz1Ssd

— Sudarsan Pattnaik (@sudarsansand) September 17, 2019