Akshay Kumar openly declared the first look poster of house of comedy fun and entertainment, Housefull 2 for which you all are excited for. However, the trailer out on Friday, September 27.
Here is how Akshay declares the characters of his upcoming movie in his twitter account, let's scroll up!
Character 1- Bala Saitan Ka Sala aka Akshay Kumar
In this character meet the 1419's Rajkumar Bala aka Akshay Kumar and 2019's London return Harry! Witness how they embark upon this journey of ultimate chaos, confusion and madness in the Housefull4.
Character 2- Nartaki Bangadu Maharaj aka Riteish Deshmukh
In this Character Bangdu and Roy aka Riteish Deshmukh who are all set to take you on the crazy chaotic ride will play the role where one of their
Character 3- Angrakshak Dharamputra aka Bobby Deol
In this Character Dharamputra aka Bobby Deol plays bravery and Courageous role where we will get to see how the next role Dharma will become Max in this Journey back in time with Housefull 4.
Character 4- Rajkumari Madhu aka Kriti Sanon
Here in this character one will start the story and another one will come to conclusion. Where one is Rajkumari Madhu aka 'Kriti Sanon' from Sitamgarh and also Kriti in movie from London.
Character 5- Rajkumari Mala aka Pooja Hegde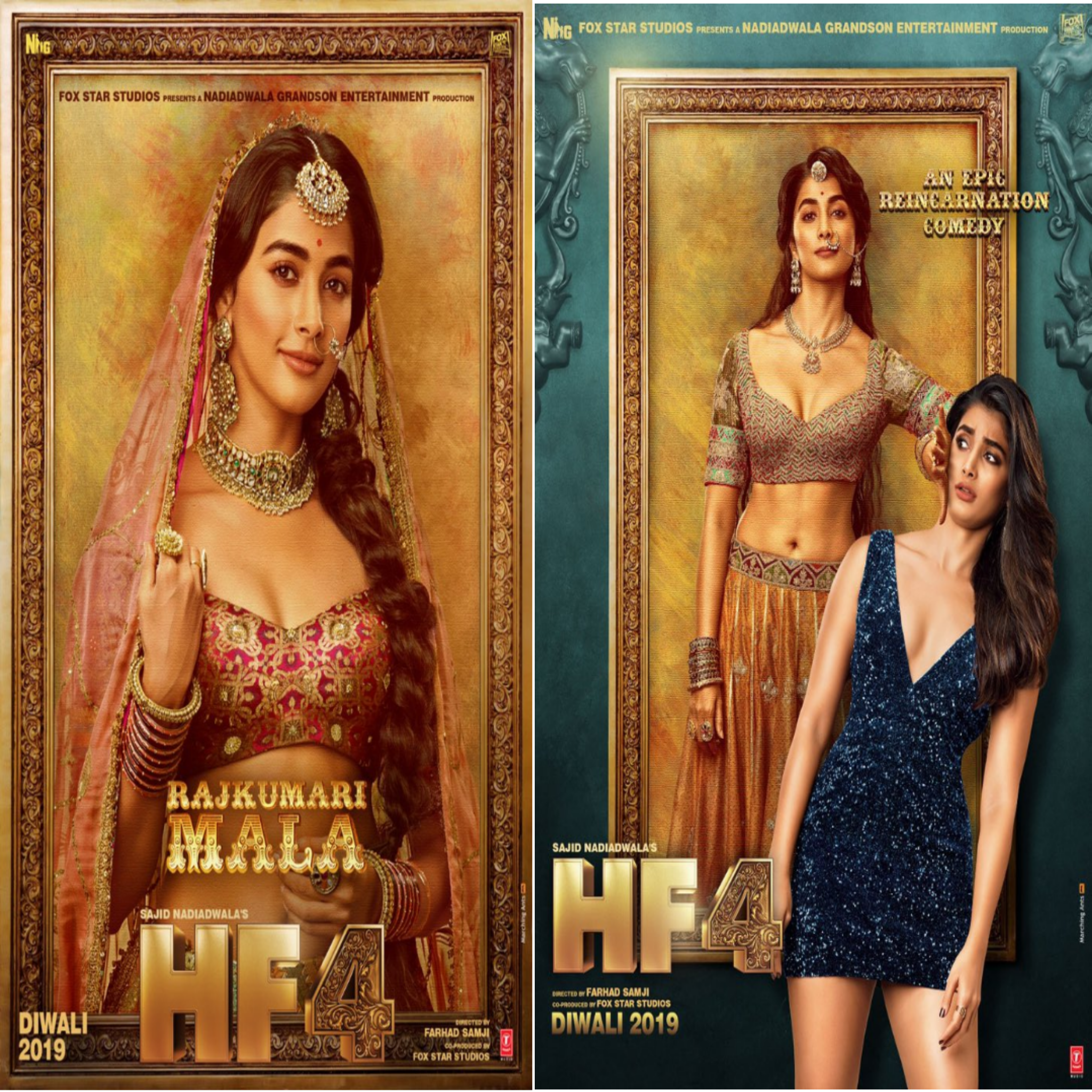 In this character you will know about the unique story and luck of Rajkumari Mala aka 'Pooja Hegde' and as Pooja in movie also.
Number 6- Rajkumari Meena aka Kriti Kharbanda
In this character you will see 600 years old story of Neha aka actress 'Kriti Kharbanda' and Meena.
According to the above character of Housefull 4, the movie story sounds like it is going to bring out a unique story which will start from London but will end up in Sitamgarh. Let's just wait for the date to release the movie.