Indian Men's & Women's team won six gold, six silver and three bronze medals in the 21st Commonwealth Table Tennis Championship which concluded on Monday, in Cuttack's Jawaharlal Nehru Indoor Stadium.
In the Singles, Indian players Ayhika Mukharjee, Madhurika Patkar and Sreeja Akula bagged gold, silver and bronze medals respectively while Ho Tin Tin from England won one bronze.
Similarly, in the Indian Men Singles category, Harmeet Desai bagged gold, Sathiyan Gnanasekaran won silver, While England's Thomas Jarvis and Singapore's Pang Yu En Koen settled with bronze medals each.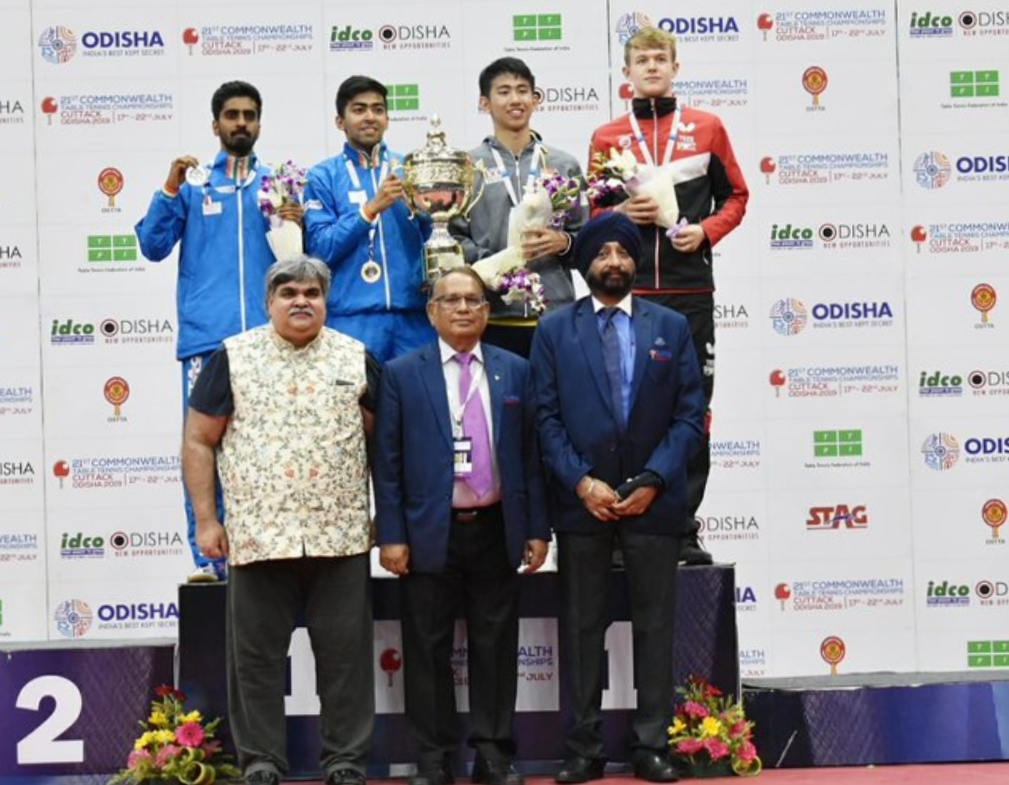 In Doubles, India's Pooja Shashrabudhe and Kritwika Sinha Roy won gold, Akula Sreeja and Mousmi Paul won Silver, Sutirtha Mukharjee and Ayhika Mukharjee won bronzewhile, Singapore's Goi Rui and Xuan Wong Ru settled for Bronze.
Similarly, in Men Doubles event, India's Anthony Amalraj and Manav Thakkar won gold and Sharath Kamal and Sathiyan Gnanasekaran won silver for the hosts. While the English paddler Samuel Walker and Thomas Jarvis and Singaporean Pair Pang Yu En Koen and Chua Shao Han Josh won bronze in this tournament.