The couple, Satabdi Mishra and Akshaya Routray from Odisha who had started their journey of book fairs on wheels to reach out to thousands who have no access to books in the state, finally got their independent bookstore, here in Khandagiri.
The Duo owners of Walking BookFairs started this hustle with hopes to bring people together and create a beautiful new world through books, art, and cinema.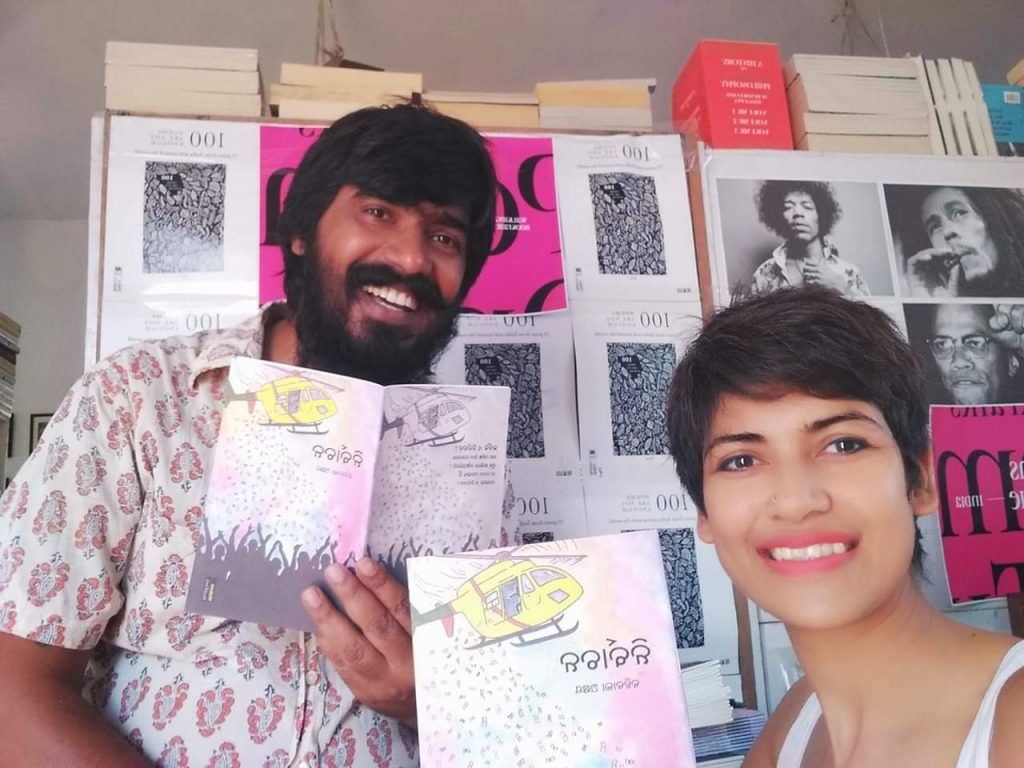 "We believe in inculcating and instilling the reading habit among masses." They added.
To launch this Walking BookFair's Free Library, the duo had their collaboration with Harper Collins on July 14 in Smart city, Bhubaneswar.
In the event of launching this library, Ananth Padmanabhan, the CEO of Harper Collins India who was unable to join this event due to his busy schedule, was sawn in a video message, praising the initiatives, taken by the bookstore.
Apart from the guest who have invited the IAS Officer Rajesh Patil of Maharastra, had come to the event and had read his book "Maa, I Have Become A Collector".
The couple had started their first journey on January 2014 from Koraput, initially carrying books in bags and walking to villages where people had no access to reading.
Then they continued their quest with the idea of taking books to more people with a second-hand minivan covering 30 districts across Odisha during which they donated books to communities and Government schools.
They furthered continued their mission with a pan India tour titled "Read More, India" in 2015 covering 20 states in 90 days. They stocked over 4000 books, both fiction and non-fiction, in their library which also doubled as a bookstore.
 Walking BookFairs covered over 20,000 kilometers on their mission to make books accessible to every person in the country and then proceeded to open a physical bookshop in Bhubaneswar in 2015.
Determined to encourage reading among the mass, they continue to provide discounts all year round and host poetry readings, storytelling, and other activities every week. In addition to that, they hold book clubs and meets along with book launches. They often offer enticing book sales at their bookstore as well. 
The Walking BookFairs-Harper Collins Free Library has been designed as an inclusive, safe, fun space that is open to all, irrespective of their social and economic backgrounds.", said Akshaya Routray, the owner of the Free Library.
With this Free Library, Walking BookFairs aims to provide around 500 of the best books published by Harper Collins along with other books in English, Odia, and Hindi.