After having visit to Odisha with back to back meet ups on Tuesday, Consul General Joel Reifman share his experience at Odisha through his happy tweets.
Taking to scociaI media blogging site, Joel Reifman says, "Honored to meet Chief Minister @Naveen_Odisha on my first visit to #Odisha. I appreciate your government's vision inclusive growth for the state.
In his second tweet he share his valuable moment with the governer he said that, "had  an excellent meeting with @GovernorOdisha Professor Ganeshi Lal at Raj Bhavan during my first visit to beautiful #Bhubaneswar. I was happy to learn about Governor Lal's valuable insights into the development priorities of #Odisha."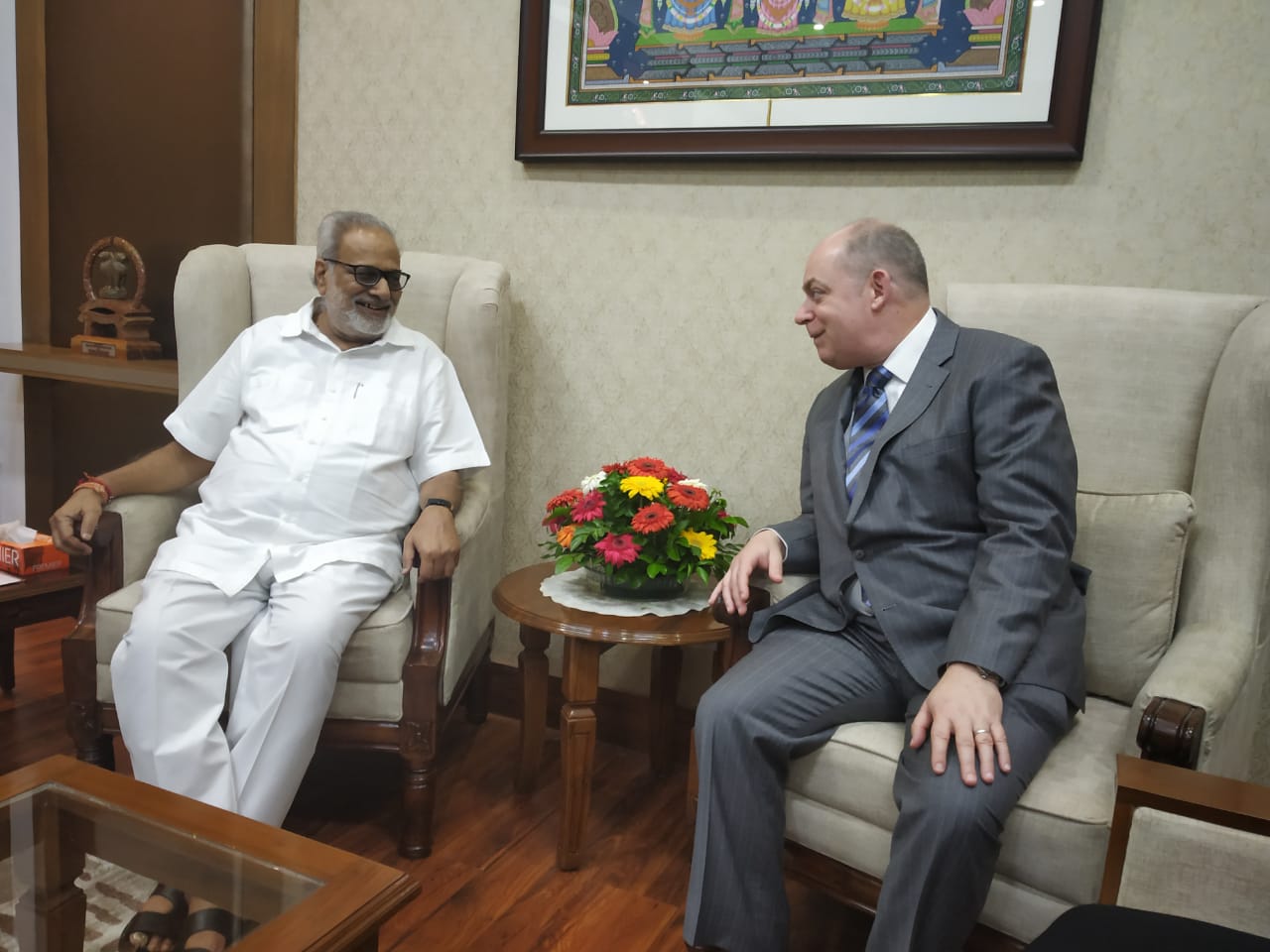 In his third tweet he talked about his experience at KISS, where he said that,  "Delighted to visit @kissfoundation – inspiring to speak to 27,000 attentive young students & I enjoyed the traditional dance. Thanks for being wonderful partners in promoting the benefits of #English language skills. Congratulations @achyuta_samanta for all of your hard work!"
While in his fourth tweet he said, "Glad to make new friends in #Odisha! Dr. @sasmitpatra, @DGPOdisha @BijayKumarShar7, and Police Commissioner Dr. @SarangiSudhansu are excellent partners in combatting #humantrafficking. Thank you to all of you for your commitment to human rights & the #USIndia relationship."
In his fifth tweet talked about his meet with Srikumar mishra. He said that, "The @Milk_Mantra founder @srikmisra and his team have worked with @USAID_India to help boost incomes for dairy farmers across the state. Very interesting to learn about the company's "conscious capitalism" business model!"
However, at last he had his visit to craft museum he says,"I couldn't visit #Odisha without learning about the state's rich craft heritage at the @kalabhoomibbsr.  Thank you for showing me this beautiful collection of crafts and culture – don't miss this museum!
The Consulate General of the United States of America has its facility in Hyderabad at Paigah Palace, Chiran Fort Lane, Begumpet.
Under the leadership of the Consul General, the Consulate provides a number of services to Americans and Indians.
-Provides documentary assistance and services to ensure the security and well-being of U.S. citizens in Andhra Pradesh and Odisha, and grants visas to Indian citizens.
-Explains and advocates the position of the United States Government and its citizens on bilateral and multi-lateral political, economic and social issues.
-Reports to the United States Government Indian views on issues affecting American interests.
-Promotes the expansion of American exports in Andhra Pradesh and Odisha, advocates open markets, and assists American businesses in establishing commercial links.
-Facilitates cultural and educational exchange between the United States and India.(source: wekipedia)