Despite heavy rain, huge numbers of Bol Bom devotees witnessed, marching towards nearby Shiva temples to offer their prayers and water to the Lord, following the last Monday of Shravan month.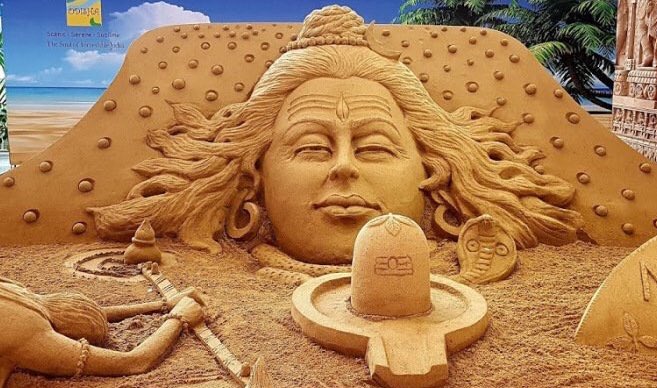 On this occasion, the Kanwariyas included men, women, and children, dressed in saffron-colored clothes, enthusiastically walking in a beeline with small water pots, made of clay or brass and decorated with fruits, flowers, and coconuts. They hung their pots from a long stick and walked in the broad day-light, carrying them on their shoulders, poured the holy water collected from various rivers to offer them to the Lord Shiva.
The Lord's devotees were seen heading towards various Shiva temples like Lokanath, Lingaraja, Dhabaleswar, kapilash, Gorakshanath, Sidheswar, Paramahansa, Panchalingeswar, etc.
In the Hindu calendar, the 'fifth-month' Shravana is dedicated to Lord Shiva. It is believed that the Lord accepts his devotees' prayers as they offer him water and prayers during this period.
This ritual continues from the first day of the full moon, 'Guru Purnima', in late July and ends in the third week of August, the day of the next full moon, 'Rakhya Purnima'.
In view of lord Shiv devotees, the concerned district administrations have made necessary arrangements to control the crowd.