Remembering the Great in all Great Philosopher, Scientist, Leader of Common People, Real Patriot, Missile Man of India and BharatRatna awardee let's together pay tribute to Dr. APJ Abdul Kalam Sir on his fourth Death Anniversary.
The words of Kalam, still runs through the mind of young generation.
The former president, Avul Pakir Jainulabdeen Abdul Kalam was born in the year 1931, 15 October and raised in Rameswaram, Tamil Nadu and studied physics and aerospace engineering.
His decades was spend as a scientist and science administrator, mainly at the Defence Research and Development Organisation (DRDO) and Indian Space Research Organisation (ISRO) and was intimately involved in India's civilian space programme and military missile development efforts, thus he came to be known as the Missile Man of India for his work on the development of ballistic missile and launch vehicle technology.
Kalam played a pivotal organisational, technical, and political role in India's Pokhran-II nuclear tests in 1998, the first since the original nuclear test by Indiain 1974.
He was elected as the 11th President of India in 2002 with the support of both the ruling BJP and Congress.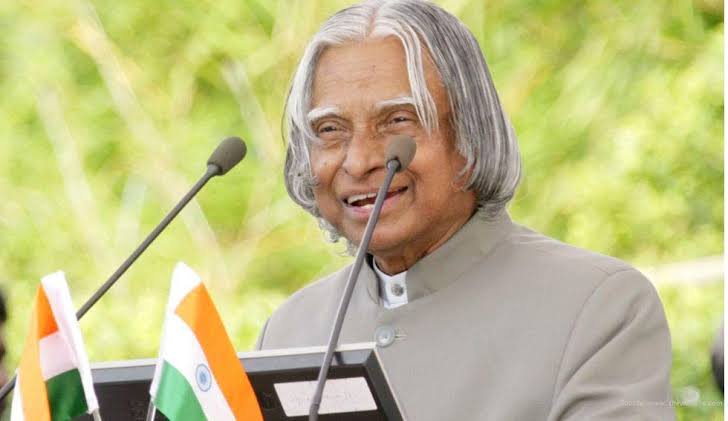 He referred to as the "People's President", he returned to his civilian life of education, writing and public service after a single term.
At the age of 83, Kalam while delivering a lecture at the Indian Institute of Management Shillong, he all of sudden collapsed and died from an apparent cardiac arrest on 27 July 2015.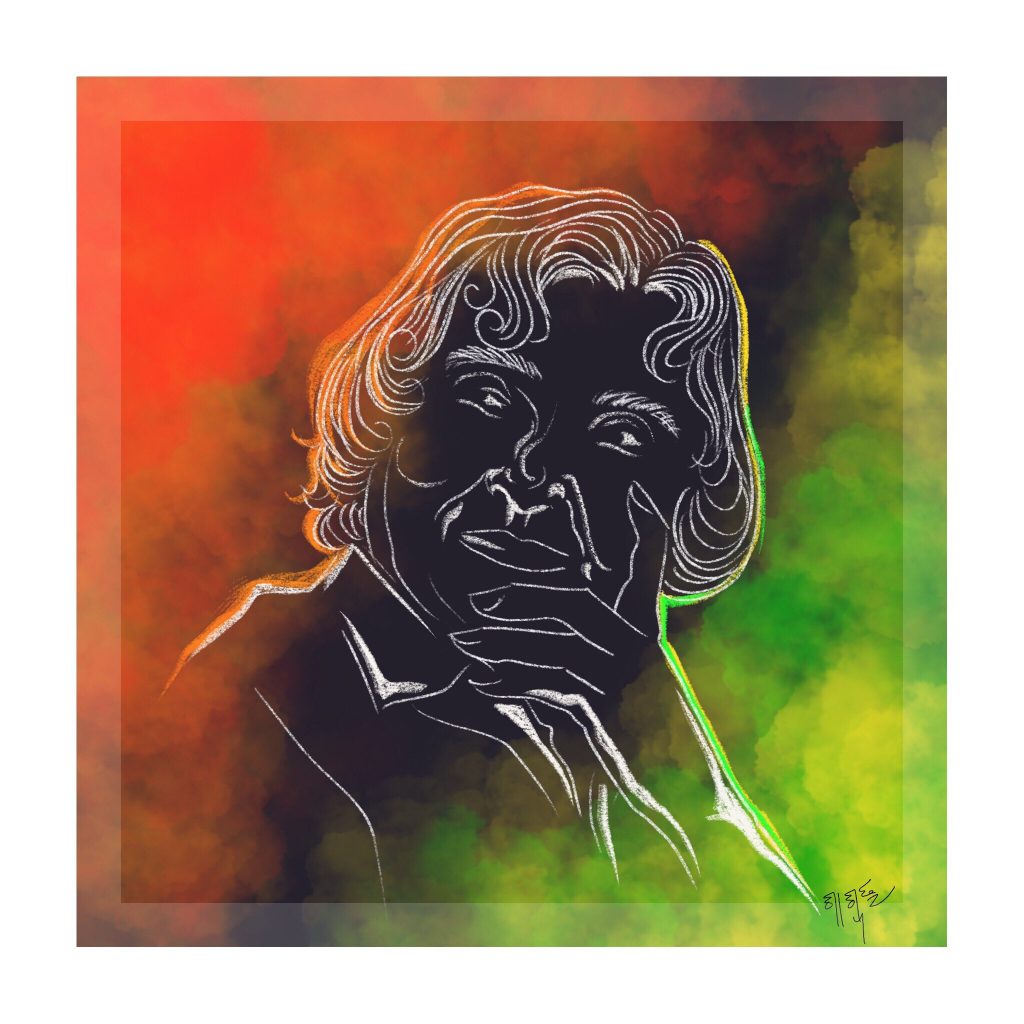 Some important Books by A P J Abdul Kalam
• India 2020
• Wings of Fire
• Ignited Minds
• Mission of India
• Inspiring Thoughts
• You Are Born to Blossom
• The Scientific India
• Failure to Success
• Target 3 Billion
• Turning Points
• You are Unique
• Spirit of India
Some famous quotes of Sri Kalam
Failure will never overtake me if my definition to succeed is strong enough.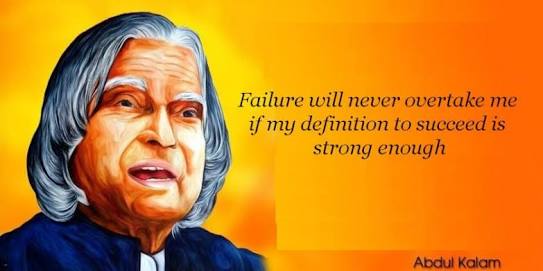 2. Those who cannot work with their hearts achieve but a hollow, half-hearted success that breeds bitterness all around.
3. Want to be you at everybody.
4. I am not handsome guy but I can giver my who needs help. beauty is in heart, not on face.